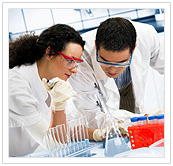 Research at DIAS aims at the advancement of knowledge to improve the management practices & IT skills and development of teaching materials & case studies. The faculty spends considerable amount of time on research activities.



DIAS Times




The Institute is regularly bringing out its own Quarterly News Letter - cum - Journal "DIAS Times" incorporating information about the activities at the Institute, research articles and the latest developments in the fields of Information Technology and Management.

64 issues of DIAS Times have been released till date. The 65th issue is in print.





DIAS Technology Review





The Institute has a unique distinction of publishing a bi-annual International journal DIAS Technology Review - The International Journal for Business and IT. The Editorial Board comprises of eminent persons from all over the globe. It is a refereed journal containing well-researched articles in diver se fields written by eminent academicians & professionals across the globe. The journal is listed in the UGC's list of approved journals, Cabell's Directory, USA, Social Science Research Network(SSRN) & Ulrich's Periodical Directory.

26 issues of DIAS Technology Review have been released till date. The 27th issue of the journal is in press.






DIAS Alumni Association Directory





DIAS has an association of its alumni which have regular interaction with the students of the Institute. DIAS also brings out an Alumni Directory regularly updated, with brief details of its alumni.

Seven issues of the DIAS Alumni Directory have already been published.




Proceedings in Research & Publication Section





The Institute has also taken initiative to get published the proceedings of various Seminars/Conferences held at the Institute. Following are some of the publications.



National Conferences:
Techno Tryst 2012
Techno Tryst 2013
"Contemporary Issues in Management for IndiaInc" 2012
"Innovation, Performance and Sustenance: New Age Drivers for Organizational Excellence" 2013
"Organizational Re-engineering: New Age Tool for Competitive Advantage" 2014
Techno Tryst 2014
International Conference "Progressing towards Responsible Economy: Issues and Perspectives"